La La Land
Starring Canadian Ryan Gosling as Sebastian and the talented Emma Stone as Mia, this romantic tale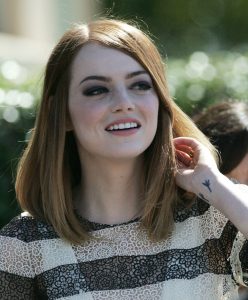 depicts two lovers navigating the cut-throat world of starving artists, as they pursue their own dreams.
Beauty and the Beast
A live-action remake of the 1991 animated film where the protagonist, Belle, is played by Hollywood star Emma Watson, who is first known for her role as Hermoine on the Harry Potter series. Dan Stevens, best known for his role as Matthew on Downton Abbey, plays Beast. Disney fans are excited to see Emma Watson and cast perform classic songs from this musical such as Belle, Be Our Guest and Beauty and the Beast.
Trolls
An exciting new film about the 1990s children toy Trolls, this musical features Anna Kendrick as Poppy and Justin Timberlake as Branch, as well as many other big Hollywood names such as Zooey Deschanel, Gwen Stefani and James Corden. This smart musical comedy is filled with hair-raising adventures.
Moana
This Polynesian adventure stars Auli'i Cravalho as Moana and Dwayne "the Rock" Johnson as Maui, the demi-God. Moana embarks on an epic journey to return the goddess Te Fiti's heart and restore balance in the ocean.